What is a credit union? Do they offer bad credit loans?
A credit union is a member-owned financial cooperative, democratically controlled by its members. Credit unions provide their members with a safe place to save and borrow at reasonable rates. Credit unions offer a variety of loan options, including bad credit loans. They focus on helping members achieve their financial goals, while providing an alternative to traditional banking services. In this article, we'll take a look at the benefits of credit unions and what sets them apart from other financial institutions.
Definition of a credit union
A credit union is a financial cooperative that's owned by its members and operated for the purpose of promoting thrift, providing credit at competitive rates, and delivering other financial services to its members like bad credit loans. Credit unions are tax-exempt not-for-profit organizations and function according to their bylaws. Credit unions cooperate with each other in an international structure as well as nationally.
Credit unions generally offer a full range of deposit accounts including traditional savings accounts, certificate of deposits (CDs), individual retirement accounts (IRAs) and money market deposit accounts (MMDA). Additionally, credit unions may offer home equity products, installment loans, mortgage services and lines of credit.
Unlike banks and other financial institutions that are beholden to their shareholders to make a profit, credit unions operate for the financial benefit of their members so whatever profits are generated are returned to the members through lower loan rates, higher saving rates and reduced fees. Credit union members must typically live or work in a designated area or be related to another current member in order to qualify for membership. Each credit union also has a Board of Directors who oversee operations on behalf of the membership at large.
Can Credit union offer bad credit loans?
Credit unions offer a variety of loan options, including bad credit loans, that can help those with poor credit histories rebuild their score and get back on track.
While the terms of these loans may differ from those offered by other financial institutions, they are typically more favorable; the interest rates are usually lower and the repayment periods are often longer.
Furthermore, because many credit unions operate on a not-for-profit basis, above all else they strive to serve the interests of their members and provide financial flexibility for those who need it most. So if you're looking for more affordable financing and have had difficulty getting approved elsewhere due to bad credit, considering a local credit union may be your best option.
History of Credit Unions
Credit unions are a type of financial institution that have been around since the mid-1800s. They were originally founded as a way for individuals to come together and pool their resources, to form a collective fund to which anyone could borrow money. From these early roots, credit unions have evolved and now offer a variety of banking and financial services. Let's take a closer look at the history of credit unions.
Origin of credit unions
The history of the modern credit union begins in Germany in the mid-1800s. There, entrepreneurs, craftsmen and laborers began forming their own banking organizations, known as "credit unions". These groups worked together to provide small loans and other financial services to members who lacked access to traditional banking institutions.
The idea of a credit union soon spread throughout Europe and to Britain, where credit unions experienced rapid growth in the early 20th century. By 1931 there were more than 600 credit unions operating with nearly 900,000 members between them!
The development of U.S. credit unions has a more specific origin story — it involves a priest from Massachusetts named Edward Filene and his friend, Frenchman Alphonse Desjardins. Inspired by the success of European microfinance movements, they set out to establish a similar system in America that would operate on the basis of mutual self-help among its members (i.e., pooling resources). The first such cooperative was founded in 1909 in Manchester, New Hampshire — known as the St. Mary's Cooperative Credit Association — with an initial investment of $28!
Today there are thousands of credit unions operating all over the U.S., providing both basic financial services and specialized products tailored to meet their customers' needs. Whether you're looking for an account that pays interest or one that offers online banking capabilities and fraud protection – chances are there is a credit union out there that you may want to consider.
Development of credit unions
Credit unions originated in the mid-1800s in Germany, where a group of weavers formed a small pool of funds to allow members to claim small loans for emergency situations at affordable rates. This idea quickly spread across Europe, eventually reaching North America in the first decade of the 20th century. The first Canadian credit union was founded in 1900 by Alphonse Desjardins and it has served as a model for hundreds of other institutions throughout its country.
The early American roots of the credit union are traced back to our own shores. In 1908, Edward Filene — an entrepreneur from Massachusetts — organized his customers into an industrial savings bank that recommended financial self-help as a basic way to stabilize personal finances. He called it a Credit Union, and it quickly spread across New England and began inspiring copycats throughout the rest States.
Several distinct events assisted in propelling the credit union movement forward during this time including: The Federal Credit Union Act of 1934; A Supreme Court decision that declared that states had a right to control their own health regulations when it came to banking (1948); And The Credit Union National Association took shape (1970). The philosophy behind credit unions continues to flourish today with over 6,000 state/federally chartered institutions around the United States operating solely on behalf of their member owners.
Types of Credit Unions
Credit unions are not-for-profit financial cooperatives, owned by their members and operated with the purpose of providing financial products and services to those members. Credit unions come in all shapes and sizes, with different services and requirements, so it can be difficult to know which type of credit union is right for your needs. In this article, let's explore the different types of credit unions and the benefits they offer.
Federal Credit Unions
Federal credit unions are member-owned, not-for-profit financial cooperatives that are highly regulated and chartered by the federal government. This type of credit union is supervised and insured by the National Credit Union Administration (NCUA), a federal agency. The NCUA operates from two locations, one in Alexandria, Virginia, which serves as its headquarters, and one in Linthicum, Maryland.
Members of federal credit unions must meet certain criteria set forth by the NCUA; for instance, members typically represent a specific field or geographic area or belong to an organization such as boy scouting or a church. In addition to receiving the same banking services available at other financial institutions such as check cashing, bill pay and loan services, members may also enjoy higher interest rates on deposits and lower costs on loans than those offered by most commercial banks.
In order to ensure safety of their members' deposits , federal credit unions have strict capital requirements that must be met in order to receive chartering & certification authority from the NCUA. The money deposited with these institutions is backed up by depositor's insurance programs that protect against loss in case of a disaster or financial collapse – this allows depositors peace of mind knowing their money is safe . In addition , these entities are strictly regulated by local state & federal laws including consumer protection laws and legal privacy regulations , making them some of the safest consumer protection techniques around .
State-Chartered Credit Unions
State-chartered credit unions are independent financial institutions that are owned by their members, governed by a Board of Directors elected by the membership and operated with the sole purpose of providing financial services to its members. These credit unions are regulated chiefly by their own State's Department of Financial Services or other approved state government agency. This type of charter has long been in existence and allows credit unions to cross state lines, allowing many to serve larger geographical areas or marketplaces than traditional community chartered credit unions.
In most states, these credit unions must be limited in membership requirements to those who share a common bond such as employment affiliation, residence, religion or an association with an organization. While a majority of these tend to remain small in asset size since member growth remains geographically driven, some have large asset sizes due to their MSAs (Metropolitan Statistical Areas) served or corporate sponsorship within the employer base. These state-chartered credit unions can also partner with other credit union service organizations such as ATMs and debit card providers even if they do not maintain their own branches.
State-chartered Credit Unions may maintain additional financial requirements mandated by the state which exceeds those outlined in federal regulations but offer members competitive rates, products and services that often surpass those available from commercial banks and other traditional financial institutions.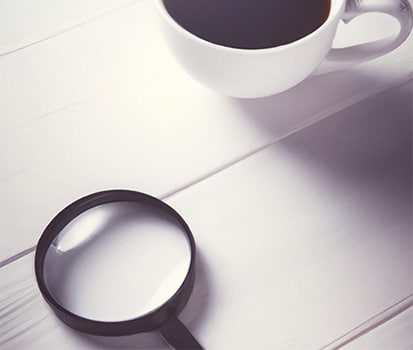 Community Credit Unions
Community credit unions (also known as consumer, retail, or communal credit unions) are voluntary associations whose members pool their savings and provide affordable financial services to one another. Community credit unions are non-profit institutions owned by their members and governed by a board of directors elected from their membership. Their primary purpose is to serve the financial needs of the communities they serve by offering competitive rates on savings and loan products. Community credit unions will often have membership requirements that limit eligibility to those who live or work in a certain geographic area.
The types of products and services offered by community credit unions may include savings accounts, checking accounts, certificates of deposit (CDs), money market deposits, ATM access, online banking services, youth accounts/savings clubs, consumer loans for cars/vans/motorcycles/boats/campers, mortgages home equity loans/lines of credit and business loans. All deposits are insured up to $250,000 per account through the National Credit Union Administration (NCUA).
Credit unions typically offer lower loan rates than banks and more accessible savings options. As a result members enjoy higher returns on deposits and access financing sources not available through traditional banks. This form of lending is often referred to as "ethical banking."
Credit Union Services
Credit unions are a type of financial institution that provide a wide range of services and benefits to their members. Credit unions are typically owned and governed by their members, and their main focus is on providing banking services to the members rather than making profits for shareholders. Credit unions generally offer lower fees, higher interest rates and better service than other traditional financial institutions. In this article, we will discuss the various services offered by credit unions.
Savings Accounts
Savings accounts are a key component of any traditional financial institution, and are also an integral part of credit union operations. Credit union savings accounts offer a safe place for members to store their funds, save for future purchases, or accumulate wealth over time.
Savings accounts encompass basic savings—which combine convenience and security—as well as other forms such as money market and share certificates. Credit unions typically offer both types of savings accounts—basic and specialty—to help meet the needs of all member financial profiles.
Basic savings features generally include:
Low fees
Competitive interest rates paid at regular intervals
Ability to make deposits and withdrawals, either in person or electronically
Insured deposits up to approved limits by a federal or state agency
Specialty savings accounts may feature:
A tiered rate structure based on account balance
Higher interest rates for balances above certain levels
Higher yields on certain investment products within the account
Requirements that funds be held in the account for at least six months before withdrawals can be made
Checking Accounts
When it comes to checking accounts, credit unions provide a convenient alternative to traditional banks. Credit unions offer checking accounts with lower fees and overdraft charges than larger traditional banking institutions. Some credit unions also offer additional consumer protections, such as free fraud alerts that are triggered when a sudden decline in available funds is detected.
Credit unions offer features within their checking accounts that are not typically found with traditional banks, such as:
Higher interest rates in savings accounts
Lower fees for overdrafts
More flexible overdraft protection options
No other hidden fees or service charges
Access to ATM networks with no additional fee
Secure online banking capabilities with anti-fraud monitoring measures in place
Checks and debit cards at no additional cost
Loans
Loans are an important component of many credit unions, with a variety of loan products designed to meet the needs of their members. Common loan services offered by credit unions include car loans, mortgage loans, small business loans, home equity services and personal loans. Credit unions also offer financial and payment services such as interest-bearing checking accounts.
Car Loans: Credit unions typically offer competitive rates on vehicle loans with flexible terms and payment options. Loan terms usually range from three to five years with repayment options weekly, bi-weekly or monthly and may include a one-time lump sum payment after the initial loan term is completed.
Mortgage Loans: Offering both conventional mortgages as well as government insured programs such as FHA, VA and USDA mortgages, credit unions allows members to purchase a home or refinance an existing one at low rates. Most credit union mortgage products also come with no origination fees along with other incentives for first time homebuyers including reduced closing costs or special mortgage programs for low-income borrowers.
Small Business Loans: Small businesses often find it difficult to secure funding from banks or other traditional sources so many credit unions offer small business loans specifically geared towards their members' needs. These typically come with longer terms than conventional business loans and require less paperwork making them ideal for entrepreneurs wanting to start new businesses or expand existing ones.
Home Equity Services: Credit union members can take advantage of low rate home equity lines of credit (HELOCs) or fixed rate second mortgages to use the value stored in their homes for various financial needs such as debt consolidation, home improvement projects, financing education tuition fees or any other large purchases they might have in mind (e.g., car payments).
Personal Loans: Many times personal expenses come up that require funds quickly but are not easily resolved via traditional consumer finance channels like consumer finance companies due to high interest rates and uncomfortable repayment arrangements; so many credit union's provide its members' access to competitively priced unsecured personal loans that help bridge the gap between income and outgoings without excess stress in budgeting payments throughout a longer loan period .
Other Financial Services
In addition to providing basic banking services such as checking accounts, savings accounts, and loans, credit unions may also offer a variety of other financial services. These can include:
ATMs and digital banking apps
Investment and portfolio management
Financial education programs
Business banking services
Retirement services such as Individual Retirement Accounts (IRAs)
Insurance products including auto and home insurance
Online budgeting and personal finance tools
Credit cards with competitive rewards structures
Benefits of Credit Unions
Credit unions are financial institutions that can offer many of the same services as banks, such as savings accounts, checking accounts, loans, and credit cards. But credit unions often provide a higher level of customer service and better interest rates. In this article, we'll be exploring the advantages of joining a credit union and how it can help you manage your finances.
Lower Fees
Most credit unions offer their members lower fees on services. In comparison to banks, many credit union accounts have no monthly maintenance fees, lower or nonexistent transaction fees, and fewer minimum balance requirements. Credit unions often charge less for ATM withdrawals and overdrafts than banks.
Another financial benefit of being a member at a credit union is that interest rates are usually more competitive than those offered by banks. Many credit unions reward their members with higher interest rates depending upon their account type and/or amount of funds deposited in the account.
In some cases, a husband and wife can share an account on smaller balances even if there are different SSN's associated with each partner. That way any fee waivers on the account can be passed along to both parties rather than just one person. Also due to their non-profit status, many credit unions have additional incentives such as discounted loans or free additional services like mobile banking which can help members save money overall.
Lower Interest Rates
Credit unions often offer lower interest rates for loans and higher interest rates on savings than their banking counterparts. This means that members of a credit union benefit from better terms on personal and car loans, credit cards and mortgages. With their not-for-profit status, these institutions can pass along the savings to both consumers and investors.
In addition, the overhead costs associated with running a credit union are usually lower than those associated with banks; therefore, they can be more flexible when it comes to loan terms and repayment options. Credit unions are also known to be quicker in responding to customer needs with fewer restrictions and faster approval timelines.
Lastly, many credit unions have relationships with local businesses that provide additional discounts to members when doing business with them; this extends beyond just the usual financial services such as checking accounts and loans. Some may provide discounts for purchases made through partner retailers or special access to unique offers that could save you money in the long run.
Member Benefits
Credit unions offer many of the same services and benefits as traditional banks do, though they have a few distinct advantages. As a member-owned cooperative, credit unions are able to provide their members with banking products and services at competitive rates and fees. They also focus on delivering excellent customer service and providing guidance and education on money management. Not only do credit unions offer convenience with mobile banking, checking account options, savings accounts, ATMs, cards, loans and more—they are often committed to giving back through community involvement and support for members.
These are some of the additional benefits that you can receive as a credit union member:
Lower loan rates: Credit unions typically offer lower rates on mortgages, auto loans, credit cards and other types of consumer loan products than banks.
Higher interest yields: Credit union savings accounts often have higher interest yields than banks when it comes to short-term deposits like certificates of deposit (CDs).
Membership rewards: Many credit unions offer rewards programs where members can earn points for spending or simply being a loyal member. Some may also offer cash back programs where a portion of your purchases goes directly into your account without any fees or extra paperwork.
No hidden fees: Most credit unions don't have hidden fees like overdraft fees or monthly maintenance fees like big banks do; ultimately saving you money in the long run.
Atmosphere: Credit union branches tend to be warm and inviting with great customer service staff; making them perfect for all your banking needs.
Community Involvement
Credit unions are not-for-profit organizations that exist to serve their members, not maximize profits. As such, most credit unions are heavily involved in their communities, and often support community initiatives through activities such as volunteering or financial donations.
Unlike banks built primarily to generate profits for shareholders, credit unions focus on helping members achieve financial success. This philosophy means that credit union managers are more likely to invest in initiatives that benefit the local community such as sponsoring events, supporting schools and charities or even offering financial education seminars designed to help members become financially secure.
Additionally, roughly 80% of credit unions also actively give back to their local communities through donations and investments. Through these efforts, many credit unions are able to make a tangible difference in the lives of their local community members by supporting activities like feeding the hungry, building homes for the homeless or helping people develop essential financial literacy skills.
The strong community ties that credit unions have may also help you build relationships with other individuals in your area who have similar values and interests – another great benefit of being a member of a credit union!
The 50 most important credit unions in USA
Navy Federal Credit Union
State Employees Credit Union (SECU)
PenFed Credit Union
SchoolsFirst Federal Credit Union
Alliant Credit Union
USAA
BECU
First Tech Federal Credit Union
Navy Army Community Credit Union
Security Service Federal Credit Union
America First Credit Union
Golden 1 Credit Union
Altura Credit Union
NASA Federal Credit Union
Patelco Credit Union
Firstmark Credit Union
Connexus Credit Union
Digital Federal Credit Union (DCU)
USF Federal Credit Union
USAlliance Federal Credit Union
VyStar Credit Union
Appalachian Community Federal Credit Union
America's Credit Union
Generations Federal Credit Union
Baxter Credit Union
Mission Federal Credit Union
Stanford Federal Credit Union
Unitus Community Credit Union
Langley Federal Credit Union
Dupaco Community Credit Union
Ent Federal Credit Union
Partners Federal Credit Union
Randolph-Brooks Federal Credit Union
Tech CU
TruStone Financial Federal Credit Union
Redstone Federal Credit Union
Southland Credit Union
Baxter Credit Union
Michigan State University Federal Credit Union
San Diego County Credit Union
Mountain America Credit Union
Service Credit Union
South Carolina Federal Credit Union
Arizona Federal Credit Union
Teachers Federal Credit Union
InTouch Credit Union
Greater Texas Federal Credit Union
Fort Knox Federal Credit Union
Chartway Federal Credit Union
Public Service Credit Union
Write a comment