Online loan lender explained
What is an online loan lender?
An online lender is a type of financial institution that offers loans and lines of credit entirely online. Online lenders don't have brick-and-mortar branches, which can save on overhead costs. That's why online lenders can offer more competitive rates and faster approvals than traditional banks.
Some online lenders specialize in certain types of loans, such as personal loans, small business loans or student loans. Others offer a wider range of products, including mortgages, auto loans and credit cards.
It's important to note that not all online lenders are created equal. Some are legitimate and licensed by state or federal regulators. Others are operating illegally in what's known as the "gray market." Gray market lenders may not follow all the rules that regulated lenders must follow, which could put you at risk if you decide to work with one.
How do online loan lenders work?
Online lenders are a type of financial institution that provides borrowers with funds through the Internet. These lenders use technology to cater to consumers who may not be able to obtain loans from traditional banks or credit unions.
While online lenders may seem like a new and innovative way to get funding, they actually have been around for quite some time. One of the first online lenders was WebBank, which was founded in 1996. Today, there are many different online lenders available, each with their own unique set of features and benefits.
So, how do online lenders work? Generally, the process is as follows:
The borrower fills out an online application and provide information such as your name, address, income and employment history.
The lender will then run a "soft" credit check — which won't impact your credit score — to determine if you prequalify for the loan. If you do, you'll be presented with loan offers.
The lender reviews the application and decides whether or not to approve the loan.To do that they run a "hard" credit check which will impact your credit score.
If approved, the funds are deposited into the borrower's account within a few days or weeks, or in some cases even immediately.
The borrower then repays the loan over time, with interest.
Of course, not all online lenders operate in exactly the same way. Some may have different eligibility requirements or may use different methods to disburse funds. But in general, the process is similar across all online lending platforms.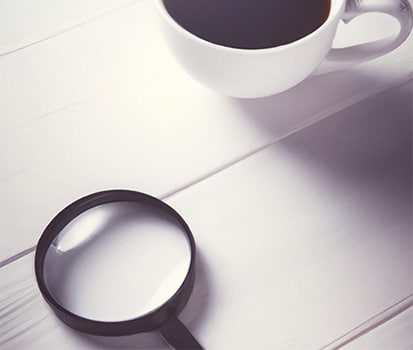 What are the benefits of using an online loan lender?
There are many benefits of using an online lender. First, it's convenient. You can apply for a loan from the comfort of your own home and receive your money in as little as 24 hours. Second, online lenders often have lower interest rates than traditional banks. That means you'll save money on your loan. Finally, online lenders are often more flexible than traditional banks when it comes to loan terms. That means you can tailor your loan to fit your needs.
If you're looking for a loan, an online lender is a great option. You can apply in minutes and get the money you need fast.
What are the risks of using an online loan lender?
There are some risks associated with using an online lender, but they are typically not as great as the risks associated with traditional lenders. One of the biggest risks is that you may not be able to qualify for a loan if you have bad credit. Additionally, online lenders may charge higher interest rates than traditional lenders. Finally, there is always the risk that the lender will not be able to deliver on their promises or that they will close down and you will not be able to get your money back.
How can I find the best online loan lender for me?
Finding the best online lender for you can be a challenge. There are many options and it can be difficult to compare them all. The best place to start is with a few questions:
How much money do you need to borrow?
What is the purpose of the loan?
How long do you need to repay the loan?
What is your credit score?
Once you know the answers to these questions, you can begin to compare lenders. There are many factors to consider, such as interest rates, fees, and repayment terms. It's important to compare apples to apples when you're looking at different lenders.
Some things to keep in mind:
Interest rates can vary significantly from one lender to another. Be sure to compare APRs (annual percentage rates) rather than just interest rates. The APR includes interest plus any fees charged by the lender.
Fees can vary significantly as well. Some lenders charge origination fees, while others do not. Some have prepayment penalties, while others do not. Be sure to compare all of the fees charged by each lender before making a decision.
Repayment terms also vary from lender to lender. Some have shorter terms (1-2 years), while others have longer terms (5 years or more). Be sure to choose a repayment term that you are comfortable with.
Your credit score will affect the interest rate and fees you are offered by each lender. Be sure to shop around for the best deal possible based on your credit score.
Write a comment