What is a Title loan
What is a title loan
A title loan is a loan secured by your car. This means if you default on the loan, the lender can take your car. Title loans are usually high interest loans, so they should be used as a last resort. Title loans are typically quite small, ranging from $100 to $5,000. And because they're secured by your car, they tend to come with relatively low interest rates, ranging from 10% to 30%.
What is the difference between a title loan and a payday loan
There are a few key ways that title loans and payday loans differ. To start, payday loans are typically for smaller amounts of money than title loans. Payday loans also tend to be for shorter periods of time than title loans, usually two weeks as opposed to 30 days they give you to pay back most title loans. Interest rates on payday loans are also typically higher than rates on title loans.
How do title loans work
When you take out a title loan, the lender will place a lien on your car. This means they will hold the title to your car until you repay the loan. The amount of money you can borrow will depend on the value of your car. The lender will appraise your car to determine its value.
You can use your car while you are repaying the loan, but if you default on the loan, the lender has the right to repossess your car. If this happens, you could lose your transportation and be left with a large debt. That is why it is important to only take out a title loan if you are sure you can repay it.
How to find a title loan lender
When you're looking for a title loan lender, it's important to do your research. The first place to start is your local Department of Financial Institutions or online. You can also check with the Better Business Bureau to see if there have been any complaints filed against the company.
Once you've found a few companies you think might be a good fit, it's time to compare their offers. Most companies will give you an estimate of how much they're willing to loan you based on the value of your car. But don't stop there! Some companies may offer a lower interest rate or longer repayment terms. It's important to compare all of the terms and conditions before you decide on a loan.
Once you've found the right lender, all you need to do is fill out an application and provide some basic information about yourself and your vehicle. Many companies will require a copy of your car title and proof of insurance. Be sure to read over the loan agreement carefully before signing anything!
How to apply for a title loan
If you're considering a title loan, here's what you need to know about how to apply for one.
Find a lender. Title loans are available from traditional lenders like banks and credit unions, as well as from specialized title loan companies. You can start by checking with your own financial institution to see if it offers title loans, or searching online for title loan providers in your area.
Get quotes from multiple lenders. Once you've found a few potential lenders, get quotes from each one to compare interest rates, terms, and conditions. Be sure to ask about any fees or penalties associated with the loan.
Choose a lender and apply for the loan. Once you've selected a lender, fill out an application for the loan. As stated before, you'll typically need to provide proof of income, proof of insurance, and your vehicle's title. If you're approved for the loan, you'll sign a contract and then get the cash you need within 24 hours or less.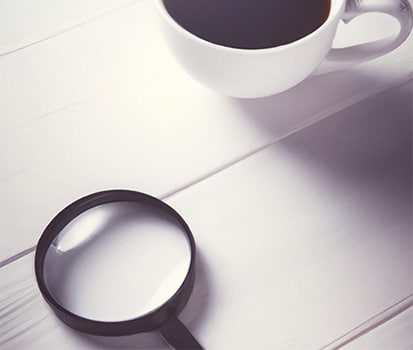 What you need to get a title loan
To get a title loan, you will need to have a clear title to your vehicle. This means that you must own your vehicle outright and there can be no liens or encumbrances on the title. You will also need to have a valid driver's license and proof of insurance. Some lenders may require you to have a steady source of income or employment.
How to use a title loan to get a car
If you're considering a title loan, here's what you need to know.
Because title loans are small and have to be repaid quickly, they're not ideal for large purchases like cars or houses. They're also not suitable for long-term borrowing needs, like consolidating debt or financing a home improvement project. But if you need cash for an emergency expense and don't have another way to get it, a title loan could be an option.
How much does a title loan cost?
The cost of a title loan depends on several factors: how much money you borrow, the length of time you borrow it for, and the interest rate. Title loans also usually come with additional fees, such as processing fees or early repayment penalties. All of these factors will affect how much your title loan costs in total. Be sure to ask about all fees before taking out a title loan so that there are no surprises later on.
How to pay off a title loan early
If you have a title loan, you may be able to pay it off early and save on interest. Here are a few things to consider before you do.
First, check with your lender to see if there are any prepayment penalties. Some lenders charge a fee if you pay off your loan early, so it's important to know what your lender's policy is before you make a decision.
Secondly, consider whether paying off your loan early is the best use of your money. If you have other debts with higher interest rates, it may make more sense to focus on those first.
Finally, remember you can always make extra payments on your title loan without prepaying the entire loan. Making extra payments will reduce the overall interest you pay on the loan and can help you pay it off faster.
How to pay off a title loan on time
If you're taking out a title loan, you'll want to make sure you pay it off on time. Here are a few tips on how to do that:
First, set up a budget and make sure you can afford the monthly payments.
Second, automatic payments can help ensure you never miss a payment.
Third, keep extra money in your account in case you need to make a last-minute payment.
Fourth, try to pay more than the minimum payment each month.
Finally, don't forget to pay off the loan completely!
Write a comment